Future Millennium
,
a typeface by Zdeněk Gromnica a.k.a. FutureMillennium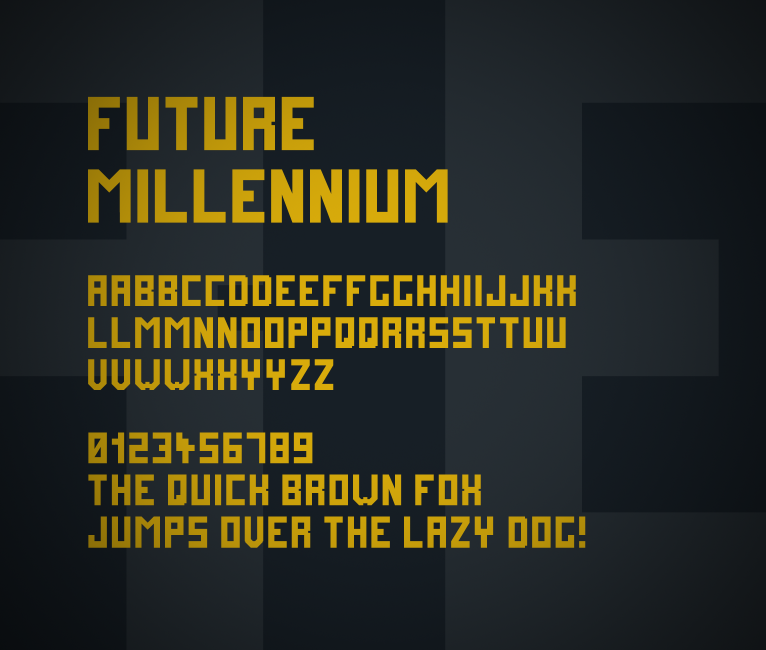 Free for non-commercial use
This font is available under the Creative Commons Attribution-NonCommercial-NoDerivs 3.0 Unported License (CC BY-NC-ND 3.0), which means you are free:
to Share — to copy, distribute and transmit the work
Under the following conditions:
Noncommercial — You may not use this work for commercial purposes.
Attribution — You must attribute the work in the manner specified by the author or licensor (but not in any way that suggests that they endorse you or your use of the work).
No Derivative Works — You may not alter, transform, or build upon this work.
Buy a commercial license
If you wish to use this font for commercial purposes, you'll need to buy a commercial license. More details
Donate
If you're not using the font for commercial purposes, but still really like the font or would like to support me so that I can keep this website running and keep creating more free content, a donation would be much appreciated!